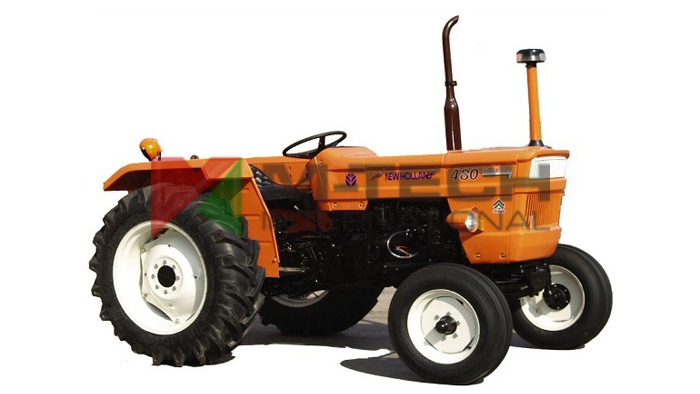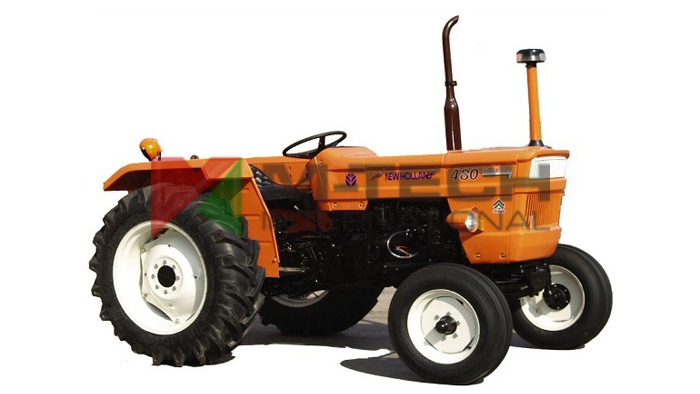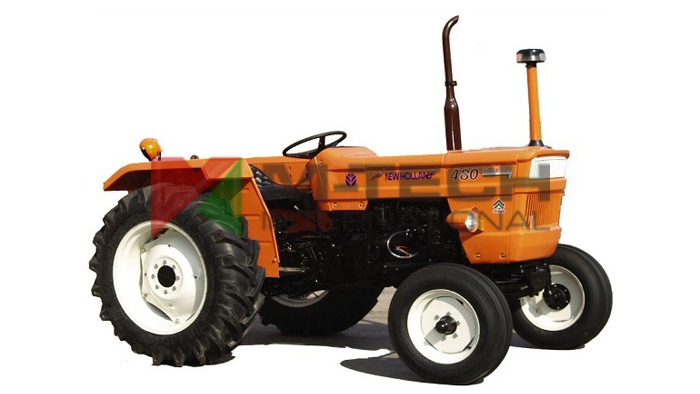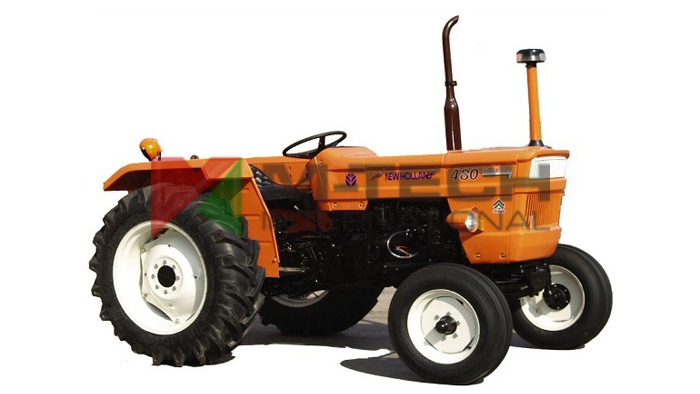 Overview
NH 480 by Fiat New Holland is very popular tractor among the farmers due to its low price and yet high performance. Another big reason why New Holland NH 480 is popular is that its parts and services are available in every part and region of the world.
Following are the salient features of NH 480:
Fiat NH 480 tractor is the most famous and demanded tractor across the world.
NH 480 is also the most economical and cost-effective tractor in 50 Hp series.
New Holland NH 480 is compact in size, rugged and maneuverable.
New Holland NH 480 is an all round tractor enriched with versatile functions and features.
Fiat New Holland Tractor NH 480 is suitable for farmers in all regions as its services and parts are easily available everywhere.
NH480 is a multi-purpose tractor having very low fuel consumption.
NH480 is the cheapest tractor in whole New Holland tractors range.
Fiat NH-480 (2wd, 55 hp) Specifications:

ENGINE POWER:
At flywheel 55 HP/DIN

ENGINE:
Fiat 8035.06
4 - Stroke, 3 Cylinders
Direct Injection Diesel,
Max. Power: 2500 rpm 55HP/DIN (41.0 kw)
Max. Torque: 1500 rpm 185NM (18.88 Kgm)
Dry Type Cylinder Liner
Water Cooling
Bore & Stroke: 100 x 115 mm.
Piston Displacement: 2,710 cc.
Compression Ratio: 17:1
Three row brass tube and copper fin radiator
Force-feed lubrication system
Distributor-type injection pump with mechanical speed governor
Four-Bearing Crankshaft
12 Volt Starting System; 4 hp Motor
400 Watt Alternator
90/95 Ah Battery located in front of radiator
Gearbox Mounted Starter Safety Switch
Vertical Exhaust Muffler

OPERATING WEIGHT:
1,710 Kg with 6.00-16 and 12.4/11-28 Tyres, hydraulic lift with three-point linkage cat. 1-2, square type fender with flat top.

TRANSMISSION:
Gearbox with Constant-Mesh Gears
Gears: 8 Forward 2 Reverse Speeds
Synchromesh: 3rd, 4th, 7th, and 8th Speeds
Differential with Pedal Actuated Lock
and Automatic Disconnection.
Single-Reduction Spur Gear Final Drives.

SPEEDS (KPH)

With Tyres
Engine speed (rpm)
PTO Speed (rpm)
Forward
first
second
third
fourth
fifth
sixth
seventh
eight
Reverse
first
second


2160
540

1.87
2.82
4.13
5.33
6.75
10.15
14.86
19.20

2.69
9.70

12.4/11-28
2500
625

2.17
3.26
4.78
6.17
7.81
11.75
17.20
22.22

3.11
11.22

STEERING
Manual, recirculation ball type
Centre relay lever
Joints lubricated for life

DRIVER'S SEAT
Fully upholstered with parallelogram suspension, adjustable to driver's weight

FRONT AXLE
Telescopic type, inverted U, variable tread

CLUTCH
Dual Plate, dry type, with separate controls (pedal for transmission and hand lever for PTO)
Diameter of plates: 11 in.

POWER TAKE-OFF:
13/8" – 6 Spline Shaft
Fully Independent: 540 rpm at
2,160 Engine rpm
High-Speed PTO* (13/8" shaft)
Same Speed as Engine.
* Depends on belt pulley

FILTERS
- Air: oil-bath with precleaner and semiautomatic dust unloader
- Fuel: 2 replaceable cartridges
- Oil: easy-to-change, full-flow cartridge
Vertical exhaust muffler
Gearbox mounted starter safety switch

TYRES
Front: 6.00-16
Rear: 12.4/11-28

LIGHTING SYSTEM
With 3-position headlights; rear position and number plate lights.
2-pole power connector (ASAE)
Blue high beam warning light on dashboard

BRAKES
Service: dry, band-type with mechanical control
Parking: with hand lever, on right of operator

THREADS
Front (8 positions)
1320 - 1420 - 1520 - 1620 - 1720n - 1820 - 1920 - 2020mm

Rear (8 positions)
1200 - 1300 - 1400 - 1500 - 1600 - 1700 - 1800 - 1900mm

DIMENSIONS:
(With 6.00-16 and 12.4/11-28 tyres)
Wheelbase: 1,920mm
Overall Length: 2,960mm
Height to Top of Hood: 1,390mm
Height to Steering Wheel: 1,490mm
Front Tread (8 positions): 1,320 – 2,020mm
Rear Tread (8 positions): 1,200 – 1,900mm
Ground Clearance: 480mm under Front Axle

OPTIONALS

ENGINE
Cold starting aid (Thermostat)
Radiator screen

TRANSMISSION
Additional creeper speed reduction unit, for a total of 12 forward and 3 reverse speeds

STEERING
Hydrostatic Power, with independent circuit

POWER TAKE-OFF
540 rpm (1 3/8" - 6 spline shaft)
Proportional ground speed, revolutions per approx. one metre forward travel (independently of gear engaged): 4.05

HYDRAULICS
Auxiliary control valve (right hand) for implement remote control with single or double acting rams

TOWING ATTACHMENTS
Swinging drawbar Cat A
Linkage drawbar Cat A-C

BELT PULLEY
Diameter: 250mm
Width: 150mm
Pulley speed: 1350 rpm
Belt Speed: 17.7 m/sec

OPTIONAL EQUIPMENT:
- Front End Weights with Frame
- PTO Pulley (AGRIPAK Design)
- DTO Pulley
- AGRIPAK SunRoof Canopy (Fiber Glass/Hard Top)
- 9 Hole Draw Bar
- Pintle/Trolley Hook (AGRIPAK Design)
- DTO Suction Pump
- High Clearance Kit

FUEL TANK
Capacity: 54 liters

HYDRAULIC LIFT
With draft and position control
Draft control through top link
Gear - type pump driven from engine crankshaft
Pump capacity: 22.7 lit/min
Relief valve opening pressure: 150-170 kg/sq. cm.
3-point linkage Cat. 1-2
Manual response control
Lower links with sway restrictors and transverse retaining spring
Control lever with safety stop
Max. lifting capacity: 1540 kg