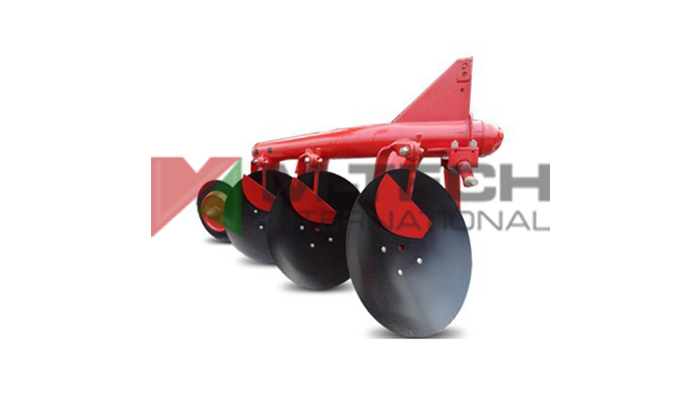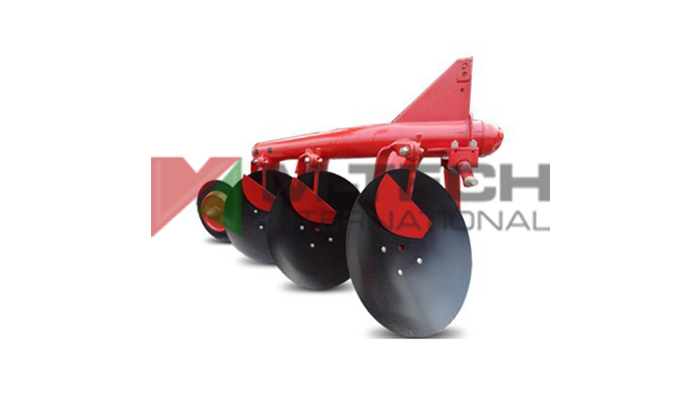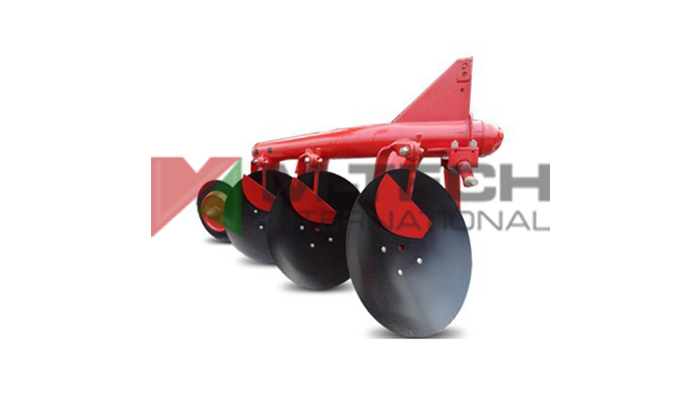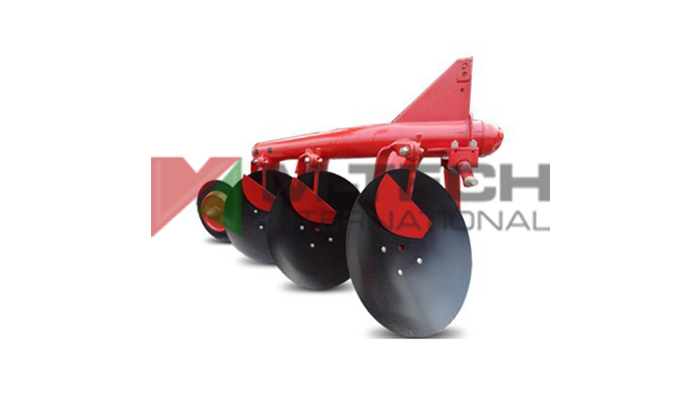 Overview
This tractor implement is important as it used for the deep ploughing in root-infested and sticky, hard soils.
Disc Plough used for deep ploughing in root-infested, sticky, stony and hard soils. Mixes remains of crops and weeds throughout the depth of ploughing, hence it is ideal for rain-fed areas for checking soil erosion by water and wind. Spring loaded floating rear furrow wheel control the side draft to ensure straight work and ease of handling by smaller tractor.
Re-greasable Taper Roller Bearing in disc hubs. Disc angle adjustable to vary the penetration with varying soil conditions. Cat I and I linkage. Disc Scrapers are also adjustable to ensure that the Discs remain clean in all conditions.
| | | | |
| --- | --- | --- | --- |
| Specifications | Disc plough -2 Discs | Disc plough - 3 Discs | Disc plough - 4 Discs |
| | | | |
| --- | --- | --- | --- |
| DISC SIZE | 660mm | 660mm | 660mm |
| | | | |
| --- | --- | --- | --- |
| FURROW WIDTH | 254mm | 254mm | 254mm |
| | | | |
| --- | --- | --- | --- |
| CLEARANCE | 522mm | 522mm | 522mm |
| | | | |
| --- | --- | --- | --- |
| WEIGHT | 240Kgs | 360Kgs | 480Kgs |
| | | | |
| --- | --- | --- | --- |
| POWER REQUIRED | 50-60HP | 60-75HP | 75+ HP |
| | | | |
| --- | --- | --- | --- |
| FURROW WHEEL DIAMETER | 580mm | 508mm | 508mm |
| | | | |
| --- | --- | --- | --- |
| BLADE TYPE | Speed or Universal | Speed or Universal | Speed or Universal |